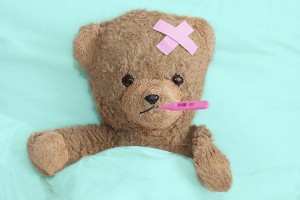 To a very great extent, success in Chronic Disease Management is concerned with managing multi-morbidty – the co-occurence of two or more chronic conditions in one patient.
In the primary care setting, 50% of patients aged over 65 have three or more chronic conditions, and 30% have five or more. The patients enrolled in clinical trials are often chosen precisely because the have only the one condition, and to that extent may be atypical.
The same can be said for the Clinical Guidelines derived from that evidence – they are system based and not patient specific
An article in JAMA in 2005 looked at the usefulness of Clinical Practice Guidlelines (CPGs)and found that most failed to discuss the applicability of their recommendations for older patients with multiple comorbidities. Most also did not comment on burden, short- and long-term goals, and the quality of the underlying scientific evidence, nor give guidance for incorporating patient preferences into treatment plans.
The article found that if the relevant CPGs were followed, the hypothetical patient would be prescribed 12 medications (costing her $406 per month) and a complicated nonpharmacological regimen. Adverse interactions between drugs and diseases could result.
The review concluded that
adhering to current guidelines in caring for an older person with several comorbidities may have undesirable effects. Basing standards for quality of care and pay for performance on existing CPGs could lead to inappropriate judgment of the care provided to older individuals with complex comorbidities and could create perverse incentives that emphasize the wrong aspects of care for this population and diminish the quality of their care. Developing measures of the quality of the care needed by older patients with complex comorbidities is critical to improving their care.
My new favourite podcast is the Therapeutics Education Collaboration (hat tip to Chris Mitchell for the nudge). In TEC, Canadian family physician Mike Allan and pharmacist James McCormack discuss the evidence regarding pharmaceutical treatment and its application to primary care.
In a recent podcast they were joined by Denise Campbell-Schere, associate editor of the journal 'Evidence Based Medicine', to address the issue of multi-morbidty in primary care.
Campbell-Schere :
"If we want to measure quality in primary care, we know what matters – longitudinal relationships over time with comprehensive care and excellent access. Those are the things that really make a difference for patients. That's evidence based, that's proven."
The bottom line? Implementing best practice in multimorbity is 'tricky'. We need to remember to take care of patients and not disease states.
Prof Cambell-Schere's article "Multimorbidity: a challenge for evidence-based medicine" is available in the online edition of 'Evidence Based Medicine".