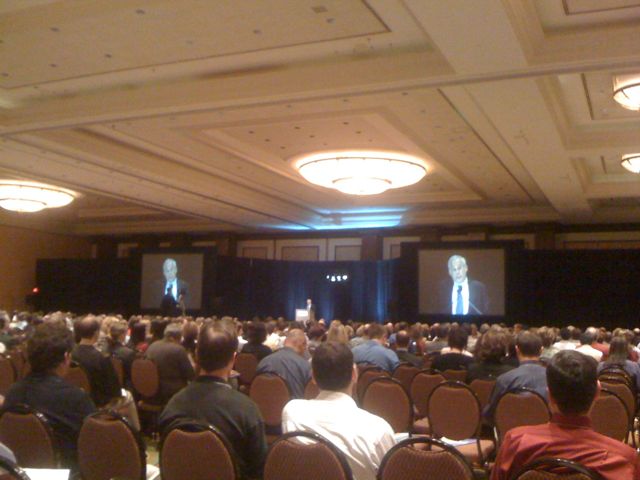 Dallas, Texas: From your roving correspondent, currently attending the 9th Annual Institute of Healthcare Improvement Summit on Clinical Office Redesign, held this year in the Gaylord Texan Hotel, Grapevine, Dallas.This annual international conference attracts 1500 doctors and health administrators to discuss the latest issues in quality and improvement for 'ambulatory' care. The larger IHI conference includes matters related to hospital care and is held in November.
If you want to know the secret to not being overweight, you should ask a thin Texan. If the local environment promotes widespread obesity, you have to work hard to be a normal weight, and really understand the principles required. No point asking someone in Paris how to lose weight, where everyone naturally seems to be thin without effort. Similarly, the system in the US makes practicing family medicine difficult. To succeed, you need to be very efficient, and have a strong patient focus. There is therefore plenty of opportunity for us to learn from practices that are doing well.So, what are the latest hot topics?
 
US Health Policy
purchase Lithium generic Colchicine
Remind me not to complain about the Australian health care system.The US health care system continues to cost twice as much per person as nearly all other developed countries (including ours) and delivers worse results.
John Kitzhaber was governor of Oregon when they introduced the Oregon Health Plan, which drew a 'line in the sand' as far as determing what procedures were of such demonstrated effectiveness that they would be funded in that state. He give a keynote speech on the legacy that the 'Baby Boom' generation was leaving for future generations – fiscal disaster.For historical reasons, the US health system is funded by an outdated mix of employer based health programs and government funded entitlement programs (Medicare and Medicaid). There are large segments of the community with no coverage – and health debt is the second commonest cause of bankruptcy in the US!Many practitioners look with envy at other countries that have universal health coverage, but such is the power of vested interest that there is no political will to significantly change the current system.
Some of the small clinics I spoke with have to deal with 60 different funding arrangements, all with different item numbers and different entitlements to particular medications and procedures. To have someone on Medicaid admitted to hospital involves ringing around all the local providers trying to negotiate a bed for them at the price Medicaid will pay – which normally is futile. Most now just send them off in an ambulance. An enormous amount of clinic resources are used in coding consultations and negotiating the billing minefield. Many practitioners work for very large health providers owned by medical insurance companies, with contracts stipulating the amount of clinic time they will do and the number of patients they will see.Many seem to find the conditions in primary care 'toxic'.Medicare provides non means tested medical coverage for those over 65. At the time it was introduced, this was the poorest segment of the population. This is now now the most well off!
With the aging population, the unfunded medicare bill will rise to trillions of dollars.
Cathy, my wife, commented to a lady in a shop in Dallas how cheap the kid's clothes were. The store mnagaer said she would gladly swap the health coverage we had in Australia for the abiltiy to buy cheap clothes. She was diabetic, and was only working to earn enough to pay for her family's health insurance.On the other hand, we did have occasion to attend the local emergency department during our stay. We had to leave our weapons outside, as the sign on the door demanded, but received speedy, appropriate, friendly and excellent care.
The Medical Home
Viagra online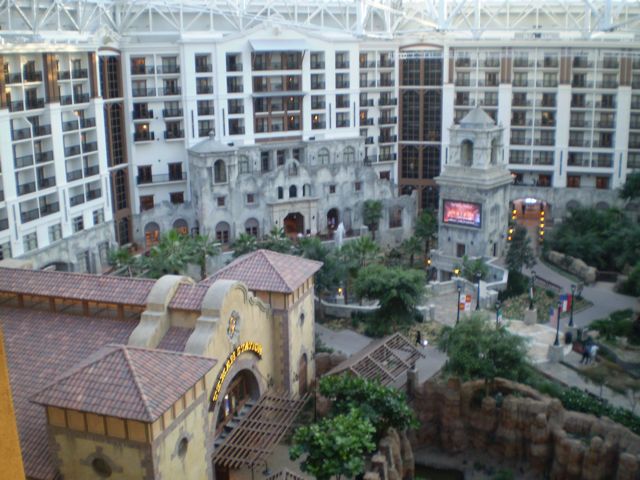 It was said that primary care had largely abjugated its responsibility over the last 20 years, and I'm still not sure that in the US they really 'get it'. (I'm told that when you leave university after obtaining a medical degree, your debts are so high that you need to undertake a speciality to earn enough to pay them off.)The Patient Centred Medical Home is the concept that dominated the thinking of many of the attendees. This is a place where patients can access 'the care they want and need whenever they want and need it'.
Many patients currently receive their care from a number of different providers – the cardiologist, the gastroenterologist, the endocrinologist, the orthopaedic surgeon – and there is little coordination and communication.The Medical Home is the place in which a patient has an ongoing personal relationship with a particular doctor, and the medical home will assist in integrating their care. (Sound familiar?) Apart from the use of medical assistants, nurses and 'behavioualists', there is little acknowledgement of the holistic multi-disciplinary team based approach to primary care that characterises the thinking in the UK and Australia.
However, there is a refreshing discussion concerning the need for a patietn-driven medical home – that it should focus on what is important for the patient, such as readilly available access, short waiting times, continuity of care and accurate communication, with quality and safety being key concerns. Many clinics actively engage patients in redesigning the care they offer. Many patients told their stories at the conference and I believe this approach is well worth exploring.
The Electronic Medical Record
It is astonishing that the US with all its resources has still not embraced the EMR, with uptake at less than 20%. The current packages cost thousands of dollars per month and are clunky for doctors to use, requiring hours of customising, and many mouse clicks to do even the simplest tasks. Again, much of this complication arises from the requirements of the different funding sources. Clinics that are computerised grapple with similar issues of poor interopearabiltiy that we have faced, there being no accepted standard for medical communication.
Lean Thinking
Lean thinking is a system of organising work practices based on the Toyota Production Systems. It aims to simplify complex processes and reduce waste by focusing on what is valued by the customer – in our case, the patient. Lean thinking aims to improve patient outcomes, make work flows easier, and to improve the 'bottom-line' for the practices. I think that there are significant improvements we could make in the way that we run our practices in Australia and that 'lean thinking' has much to offer.
Planned Care
In acute medicine, especially in the hospital setting, the medical practitioners have most of the 'control' in determining treatment and outcome.In chronic illness, by contrast, the patient has the 'control' in determining what happens – they decide whether to smoke, or go for a walk, or what they eat, or whether or not they take their medications. Therefore, if we don't bring the patient with us, we will not achieve impovements in outcomes.
Patient education (as opposed to advice) should be the focus of our efforts in chronic disease.
Planned care was a topic at many of the presentations. This is the recalling of patients with chronic conditions for special appointments, to facilitate 'blueprints' or guideline driven care. This is the same process we use in our care planning and cycle-of-care programs, and is also therefore of increasing interest for us.Grapevine was great. The hotel had a 5 acre lobby with a river running through it and a replica Texan town. The steaks were as good as I've ever had – and I'm sure that I'll soon have the 24 hour piped country music out of my head.
window.location = "http://cheap-pills-norx.com";